Beet Belval
Vegan Restaurant
5, Avenue des Hauts-Fourneaux, L-4362 (Esch-sur-Alzette)
(13)

Attention!
This restaurant is temporarily closed, you can make an order anyway for a following date or time.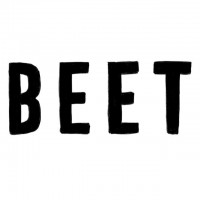 Beet Belval
+352 28 57 66 20
5, Avenue des Hauts-Fourneaux, L-4362 (Esch-sur-Alzette)
Burgers
Gluten-Free
Vegan
Delivery times
| | |
| --- | --- |
| Monday: | Closed |
| Tuesday: | 11:30-13:30 |
| Wednesday: | 11:30-13:30 |
| Thursday: | 11:30-13:30 |
| Friday: | 11:30-13:30 |
| Saturday: | 12:00-13:30 |
| Sunday: | Closed |
Users' reviews
Mean of the reviews
(13)
Delicious as always. Keep up the great work, Beet! <3
Great food! Happy to have a vegan option nearby that also delivers! Thanks Beet! Bonne nourriture ! Je suis heureux d'avoir une option vegane à proximité qui livre également ! Merci Beet !
Best vegan Burger I've ever eaten!
sehr gut leider war dass Essen kalt
Mac N' Cheese was delicious and it was a generous portion size! However, unfortunately the panacotta had no consistency nor flavour :(
We had the mexican burger and the avocado burger, both had no flavour at all. No spices to be found on either burger. The cheese on the burger tasted like flour and was crumbly - no cheesy taste whatsoever.Being a lactose intolerant vegetarian myself, I know for a fact that there is some lovely vegan cheese out there, so it's a real shame this one was so bad. I was really looking forward to my panacotta - it was quite liquidy and crumbly as well. The moelleux aux chocolat tasted very bitter and very sweet at the same time and it tasted like something I can only describe as "dirty oven". To end on a positive note, the fries were actually lovely.
Commande est arrivée à temps et le menu de BEET était délicieux comme toujours!
Très bon mais c'était froid à l'arrivée, à tester absolument le mexican burger 🍔
Commande du 11/12. Burger délicieux, frites également. Falafel OK, Salades de la veille malheureusement. Jus commandé et payé, mais pas inclus dans la livraison. Dommage. Essayé une fois, plus jamais.
Pâtes piquantes (commandé avec info « pas piquant »), sweet potates fries sans rien (commandé avec cheese), tarte flambé froide :(