Aleo
Filosofia Mediterranea
37, Rue de Beggen, L-1221 (Luxembourg)
(50)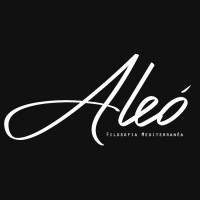 Aleo
+352 28 77 88 69
37, Rue de Beggen, L-1221 (Luxembourg)
Greek
Mediterranean
Delivery times
| | |
| --- | --- |
| Monday: | Closed |
| Tuesday: | Closed |
| Wednesday: | 11:00-14:00 18:00-21:45 |
| Thursday: | 11:00-14:00 18:00-21:45 |
| Friday: | 11:00-14:00 18:00-21:45 |
| Saturday: | 12:00-14:00 18:00-21:45 |
| Sunday: | 13:00-20:30 |
Users' reviews
Mean of the reviews
(50)
Always put excellent reviews but tonight was a bad day: really long delivery (1h10), undercooked meat and not grilled as requested, small portion. Order probably done on a rush… Not happy at all because we love this plate with this restaurant
Das Essen ist sehr sehr gut. Beim Dessert sind der Käsekuchen und das Millefeuille ein Traum! Immer wieder gerne!
The feta in the beefteki was missing and it was still raw. The tzatziki was not very tasteful.
La commande est arrivé froide, difficile de juger le plans commandé.
Very good food and selection
Very delicious foods! Original Greek!
Very good food. Fresh andy tasty. I definitely recommend this restaurant!
H,i I order the Greek salad and was disappointed as there was no feta as per the ingredients list.
I al very sorry to write this email, but within 30 minutes of eating your food I felt very nauseous and unwell. This has continued for multiple hours and only now, 7 hours later, is my stomach starting to settle. This is not acceptable, so can you maybe check on the ingredients used today? I don't suffer from a sensitive stomach at all and that's exactly why I believe in this particular case it is worth writing a review about. Thanks a lot, have a good evening.
Un peu cher pour une salade mais j'ai bien mangé.
Excellent gyros and timely delay. Thanks
Tasty meat and generous portions. Timely delivery and friendly staff. Recommended.
The mixed grill plate was delicious with meat tender and juicy. Timely delivery.
In my order I have specifically asked the order to be delivered by 18:40. That was also the time which was given at the time when I ordered. When I made a call to the restaurant 18:35 seeing that in wedely app the food is still just being prepared, they were absolutely not nice, telling me that I have ordered when they were even not open ( which is true but in Wedely you can do it), I accepter the earliest delivery time slot, Only think I asked is that it has to be here by then. The way of the communication of the restaurant was really disappointing, telling me I need to calm down the food will come as soon as it can( so not giving me any exact information) Quality of the food is good, but if you have hungry kids home, don't count on the time they give you.
Loved the grilled veggies; souvlaki were soft and juicy. But the best part this time was the French fries, so crispy and nice. I would suggest to put tzatziki, if possible, in a separate little pot, because otherwise it might make fries and everything else soggy. This time, however, everything was perfect.
The food was really delicious! Thank you! However, we ordered the mix grill which was supposed to come with fries but we didnt receive any fries 🥺
Best greek restaurant in Lux
Couldn't find aubergines. Meat was fine and salad fresh & tasty.
The food is very good and especially the Lemon Cheesecake is fantastic.
I only discovered Aleo two weeks ago, and this is my third time ordering. The best food + perfect delivery.
The food is incredible. Highly recommend.
Tasty food, authentic Greek experience. If what we ordered is unavailable, please call to confirm before replacing with an alternative of your choice.
Very good, price could be 10% cheaper
Order the Greek salad (as recommended below) - wasn't disappointed. Generous portion delicious
Their Greek salad is the best. So delicious and authentic, I eat it every time I go there or order from there. Highly recommend this.
Great! Definitely recommend it!
Great fresh dorade for a healthy and tasty Sunday lunch.
Outstanding homemade Greek food, every day a different recipe
If this is the side effect of corona, I will complain much less! Super tasty food and get delivered home... will order again, thank you!
Best service and greek food in Luxemboug
Amazing food, second salad i have had but honestly would really recommend it
Absolutely delighted Aleo is finally doing delivery on Wedely! They are hands down our favorite Greek restaurant here in Lux! They are one of the few Greek restaurants that actually has a extensive Greek Wine list -- and it is delightful. We ordered just last night the Olympus Pata Negra (slow cooked pork dish with potato puree) and oh my gosh it was fall apart in your mouth amazing! 11/10 recommend their Greek Salad and the Mix Grill Plate also. Can't wait to order again.
We order here very frequently. The food is consistently great quality
Delicious, fresh, perfectely deivered at home thanks!!
Perfect delivery with mask and distance, and delicious - thanks!
Very expensive but excellent quality food!
Delicious, thanks! Too bad the deliverer did not wear a mask, not sure I will repeat due to that.