Aleo
Filosofia Mediterranea
37, Rue de Beggen, L-1221 (Luxembourg)
(27)

Attention!
This restaurant is temporarily closed, you can make an order anyway for a following date or time.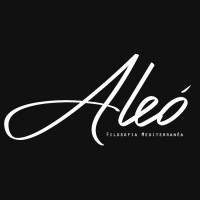 Aleo
+352 28 77 88 69
37, Rue de Beggen, L-1221 (Luxembourg)
Greek
Mediterranean
Delivery times
| | |
| --- | --- |
| Monday: | Closed |
| Tuesday: | 11:00-14:00 18:00-21:00 |
| Wednesday: | 11:00-14:00 18:00-21:00 |
| Thursday: | 11:00-14:00 18:00-21:00 |
| Friday: | 11:00-14:00 18:00-21:00 |
| Saturday: | 12:00-14:00 18:00-21:00 |
| Sunday: | 12:00-14:30 |
Users' reviews
Mean of the reviews
(27)
Couldn't find aubergines. Meat was fine and salad fresh & tasty.
The food is very good and especially the Lemon Cheesecake is fantastic.
I only discovered Aleo two weeks ago, and this is my third time ordering. The best food + perfect delivery.
The food is incredible. Highly recommend.
Tasty food, authentic Greek experience. If what we ordered is unavailable, please call to confirm before replacing with an alternative of your choice.
Very good, price could be 10% cheaper
Order the Greek salad (as recommended below) - wasn't disappointed. Generous portion delicious
Their Greek salad is the best. So delicious and authentic, I eat it every time I go there or order from there. Highly recommend this.
Great! Definitely recommend it!
Great fresh dorade for a healthy and tasty Sunday lunch.
Outstanding homemade Greek food, every day a different recipe
If this is the side effect of corona, I will complain much less! Super tasty food and get delivered home... will order again, thank you!
Best service and greek food in Luxemboug
Amazing food, second salad i have had but honestly would really recommend it
Absolutely delighted Aleo is finally doing delivery on Wedely! They are hands down our favorite Greek restaurant here in Lux! They are one of the few Greek restaurants that actually has a extensive Greek Wine list -- and it is delightful. We ordered just last night the Olympus Pata Negra (slow cooked pork dish with potato puree) and oh my gosh it was fall apart in your mouth amazing! 11/10 recommend their Greek Salad and the Mix Grill Plate also. Can't wait to order again.
We order here very frequently. The food is consistently great quality
Delicious, fresh, perfectely deivered at home thanks!!
Perfect delivery with mask and distance, and delicious - thanks!
Very expensive but excellent quality food!
Delicious, thanks! Too bad the deliverer did not wear a mask, not sure I will repeat due to that.
I thought Aleo Welcome should have some olives and salad to go with it because it says "spread chilly cheese salad and olives". What I got was a box of grilled pita, which was, admittedly, good, but not what I had expected. The burger was good. I do wish there was a way to say "please do not add cutlery" on the wedely website; or better, for restaurants to add cutlery only when the customer checks the box "Please add cutlery".
Very nice food. Loved the salmon salad. And you even could convince me that aubergine is actually good food. Thank you!