Oscar's Diner
42, Rue de Strasbourg, L-2560 (Luxembourg)
(33)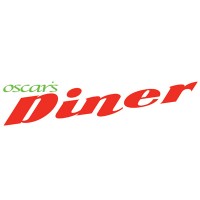 Oscar's Diner
+352 26 48 38 51
42, Rue de Strasbourg, L-2560 (Luxembourg)
BBQ/Grill
Burgers
Delivery times
| | |
| --- | --- |
| Monday: | 11:00-21:45 |
| Tuesday: | 11:00-21:45 |
| Wednesday: | 11:00-21:45 |
| Thursday: | 11:00-21:45 |
| Friday: | 11:00-21:45 |
| Saturday: | 14:30-21:45 |
| Sunday: | 14:30-21:30 |
Users' reviews
Mean of the reviews
(33)
Fantastic and delicious wrap with beef:)
I ordered sweet potato fries and didn't get them
La salade mixte à 7,80 € consiste en 2 feuilles de salade et un bout de poivron… j'ai une photo si besoin… pas du tout en ligne avec la qualité des burgers …
Frequent missing items in food.
J'adore les Spare Ribs! Vraiment top!
Fast service and great food, perfect!
Sweet potato fries overcooked and almost burned second time
Always great, especially the fries
Bonsoir, J'avais aussi commandé des frites appart (sides) et ils n'ont pas été livré, par contre j'ai payé pour. Je viens d'envoyer une réclamation à Wedely rectification. Merci
Excellent! Among the best burgers in Lux and make sure to order the sweet potato fries. So good!
Ribs cooked to perfection. Great burger. Lovely chunky fries. We'll order again ! PS: fast & efficient delivery
Globalement bon mais déçu de la salade caesar livrée en une seule barquette : le poulet chaud à rendu la salade toute tiède et flétrie! Bof quand on s'attend à manger une salade fraîche en plein été!
So good, the crispy sweet potato fries are my favorite!
The chilli wrap is a shadow of its former self. Gone are the abundant chillies and chilli oil, to be replaced with lashings of samouraï sauce. Don't get me wrong, I love chunks of beef in a wrap, and it still had that "runs down your arm" quality but it's just bottled sauce and no real chilli coating the meat
Good like the good old times before covid :)
Le burger au poulet avec son pain "maison" est vraiment à recommander.
You forgot to put my coke into the package :(
Service efficace et très bonne cuisine