Mamacita
9, Rue des Bains, L-1247 Luxembourg (Luxembourg)
(52)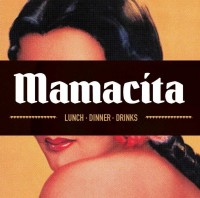 Mamacita
+352 26 26 23 96
9, Rue des Bains, L-1247 Luxembourg (Luxembourg)
Mexican
Delivery times
| | |
| --- | --- |
| Monday: | 11:30-13:30 18:30-21:15 |
| Tuesday: | 11:30-13:30 18:30-21:15 |
| Wednesday: | 11:30-13:30 18:30-21:15 |
| Thursday: | 11:30-13:30 18:30-21:15 |
| Friday: | 11:30-13:30 |
| Saturday: | 12:00-21:15 |
| Sunday: | 18:30-20:45 |
Users' reviews
Mean of the reviews
(52)
Only thing missing was sour cream, but it was delicious nonetheless
Toujours très bien, c'est toujours un plaisir de commander chez vous.
We like the food and supported the restaurant during the pandemic but unfortunately they are unreliable - during the past year 8 of our orders were rejected which almost never happened with the other restaurants here.
Chili con carne très salé et très gras avec tout ce cheddar. Guacamole bon.
Livraison longue, le guacamole est bon et généreux, le chili est très gras et la présentation peu soignée. Le chili est servi avec un galette de maïs pour laquelle j'ai peu d'appétence.
Perfect food with high quality, exactly like if you were eating in the restaurant. Quite expensive though
I just ordered fajitas, but the DIY kit arrived without tortillas.. Restaurant doesn't pick up the phone. Would have liked to receive a complete meal for these amounts of money.
Super tasty as everytime. Super service (an item was forgotten - this can happen - and Mamacita sent a new delivery to us, even before we phoned!). - They should put back the Quesadillas onto the delivery menu. It is not because of one critic that all the other customers should be punished by not being able to order them anymore. It's true: they're best hot, still: we always simply put them into the microwave for 30 seconds and they were excellent as ever.
Déçue….les fajitas arrivent en kit avec des ingrédients bas de gamme, gros morceaux d'avocats dans le guacamole, gros morceaux de poulets, tortillas a part….pour le prix, c'est très décevant…
Très bon mais pas de jalapeno dommage
Il se passe quelque chose avec les patates douces. Deux commandes, deux oublis. Dommage ...
c est bon mais où est ma boisson ?
Sorry, mee net den beschten Chili deen ech bis elo haat, zevill Kéis drop an zevill Rais dran. An dat Maisbreidchen war och net menges. DLiwwerung war schnell an dIessen war nach warm
I'm sorry but it was a joke!!! We will never order again. The burrito was ok, even if the taste was nothing special. But the Taco!!! It was a joke. We received a black tortilla which tasted like gum, and it was not very well prestented. Sorry but it was a waste of money
We ordered extra sweet potato fries and they forgot to include them. Also, the portion that came with the fajitas was cold and too salty. The rest of the food was good.
Very very very salty - not eatable and the fajitas were cold. "Dommage"
Compare with first time terrible, meat cold and without sauce, burrito old compare with the first time I tried not eatable
Great tasty and very very good also the meat. I liked it a lot
Very tasty mexican food !
Livraison arrivée même avant l'heure souhaitée. Plats très savoureux et 100% de satisfaction. Absolument à recommander :)
The best mexican option in Luxembourg. Everything, from presentation to quality is great.
Un peu déçu de la commande. Tout est mis dans le sac de commande mais on ne sait plus dire quoi va avec quoi. Le taco avec effiloché de ribs était pas top, la viande sèche et peu de goût. Frites de patates douces un peu trop sur le sel. La commande est arrivée vite. Rien à dire dessus.
+ Plat bon comme toujours + Livraison rapide - Fajitas qui manquaient... Extra payer mais pas livrer. Sinon tout parfait comme toujours.
The best mexican food in Luxembourg and the package/food is tasty!
Average taste, overpriced for the size of portions
Everything was cold since they were not brought in a box and the quesadillas were not tasty. It was like served already in the morning and just heated to deliver.