Pablito
9, Avenue du Dix Septembre, L-2551 (Luxembourg)
(33)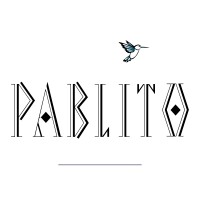 Pablito
+352 26 38 36 99
9, Avenue du Dix Septembre, L-2551 (Luxembourg)
Latin
Spanish
Delivery times
| | |
| --- | --- |
| Monday: | 11:30-13:30 18:30-21:30 |
| Tuesday: | 11:30-13:30 18:30-21:30 |
| Wednesday: | 11:30-13:30 18:30-21:30 |
| Thursday: | 11:30-13:30 18:30-21:30 |
| Friday: | 11:30-13:30 18:30-21:30 |
| Saturday: | 18:30-19:30 |
| Sunday: | Closed |
Users' reviews
Mean of the reviews
(33)
I have ordered Pablito for the office almost every week for 9 months. The food is almost always superb, especially the Cobb Salad, the Bang Bang Tacos, and the quesadillas. The sweet potato fries are spectacular. However, in our most recent order the chicken in the salads was extremely overcooked and dry, and Pablito forgot to include any salad dressing with the salads. I hope the quality of the food and service is not declining.
Delicious and so fast! The barbacoa quesadilla is a 10/10 choice.
Absolutely delicious meals and fast delivery
Nous avons testé les croquetas et tacos au poulet - tout est deiicieux et bien assaisonné Testé aussi le cheese cake au dulce de leche , c est un régal
Delivery very fast and they took my notes into account! We had a lovely lunch, thank you!
Otherwise good as always but sweet potatoes ( I ordered 2) were very small - seemed like they prepared one and just split it into two boxes. Usually good amount/size so this time very disappointed.
Super bon! Je me régale à chaque fois!
Absolutely incredible food, delivered hot. Generous portions, and fresh, colourful and ingredients. Pablito is always the best! Thank you for this wonderful meal.
pretty bland, not bad prices though
I'd say this is the best Chilli con Carne I've had so far, but can't rank it higher than my mom's... Anyways, if you are looking for a good Chilli, this is the one to go for! The savoriness of the chilli combined with the creaminess of the rice is a burst of flavors in your mouth which takes you straight to Mexico!
Fresh Food, bit overpriced. The Tacos had what seems to be black (burnt) residue all over them, so I just ate the filling. I believe this particular issue could be resolved by cleaning the grill/bread toaster.
I just love their food! Always on time always tasty and portions are massive!
pas de Gout et fade les quesadillas et tacos
Service rapide et excellents plats. Mais un plat (salade) manquait même s'il a été facturé.
Delivery as always on time! Food is just amazing! Thank you for lovely dinner once again!
Im Restaurant schon besseres gegessen
J'ai commandé les Tacos au poulet et on m'a livré ceux au boeuf. Pouvez-vous me contacter svp ?
Great stuff, very original!
Finally a place to rival Mamacita!
We were disappointed this time. The food we had (a long time ago at the restaurant) was far better than the delivered food. The Coxinha (Croquettes) were nice, the rest (pico&guag, holy mole tacos and pimientos de padròn) were below average
a very pleasant surprise! tasty tacos, the different kinds are not one and the same just with different meat. the portion of the crispy sweet potato fries was very generous. can't wait to order again
Amazing food and always have leftovers for the next day!
Very good food, nice and tasteful ! Definitely recommending