Red Face
7, Rue de Beaumont, L-1219 Luxembourg (Luxembourg)
(52)

Attention!
This restaurant is temporarily closed, you can make an order anyway for a following date or time.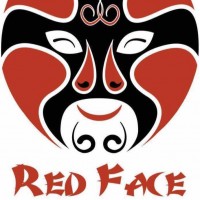 Red Face
+352 28 22 59 88
7, Rue de Beaumont, L-1219 Luxembourg (Luxembourg)
Chinese
Sushi
Boujour à tous, Ici vous trouverez tous les saveurs authentiques chinois que vous trouvez rarement à Luxembourg: relevé, épicé, sucré, salé, etc. Vous trouverez tous ceux que vous avez envie goûter ici: viande, poisson, crustacé, légumes,etc... mais tous à la façon typiquement chinoise. Notre spécialité sont les plats spicy de Provence Sichuan en Chine. Venez déguster tous!

Delivery times
| | |
| --- | --- |
| Monday: | 11:30-14:00 18:00-21:30 |
| Tuesday: | 11:30-14:00 18:00-21:30 |
| Wednesday: | 11:30-14:00 18:00-21:30 |
| Thursday: | 11:30-14:00 18:00-21:30 |
| Friday: | 11:30-14:00 18:00-21:30 |
| Saturday: | 12:00-14:00 18:00-21:30 |
| Sunday: | 12:00-14:30 18:00-21:30 |
Users' reviews
Mean of the reviews
(52)
commande conforme, 30 minutes de retard sur l'heure de livraison annoncée (qui était déjà de 50 min/une heure).
20 minutes late but food was still warm. Nothing special, it was ok! I think they have the same provider for ready meals like the most Chinese restaurants.
The sauteed veggies were good, but the sichuan tofu dish was drowning in oil and lacked any flavour
instead of recieving scampi's like you orderd, they add shrimp's to their meals. You get ripped off. Not recommended.
Excellent et livraison ultrarapide
Pretty ok but I have to say I wasn't convinced by the food. I had the duck pekinois, i liked the meat a lot, but the sauce was to thick for my taste ( i know that one is supposed to be thick). I didnt like the rice and the assortiment a la vapeurs, they tasted like out of the freezer but not fresh.
The canard laqué and spring rolls are delicious.
The duck is brilliant and the sushi is fresh!
ordered multiple times, always delicious
Excellent, très bonne qualité et préparation. Dommage que les livreurs sont emmerdés par le traffic, entretemps insupportable, au niveau de la Gare et environs 😪.
Peking duck was excellent.
Food was delicious - 5 stars
excellent authentic chinese kitchen.
Food items were as described and delivery was punctual.
Dei 4. keier bestallt an rem iwwer 30 Minuten gewaart. Dat war dei läschten keier, well net jidfereen ass an der Mëttegpaus sou flexiebel wei sie!
Iwwer 40 Minuten ze speit! Iessen ass lecker
Iwwert eng Stonn ze speit! Iessen ass lecker
Ganz schmackhaft Kichen, ganz leiwen Service.
Sie sin Pünktlech, d'Iessen ass lecker an net ze deier. Mir bestellen gäeren erem
Déçu de ne pas pouvoir mettre 0 étoile, tellement c'était mauvais... Je mets cela sur le compte du Coronavirus et des contraintes du moment. Beaucoup trop cher pour ce que c'est: (riz cuit on ne sait combien de temps avant le service, le carré de porc caramélisé immonde, c'est parti direct à la poubelle,...) Je ne commanderai plus jamais à cette adresse.
Livraison arrivée avec 40 Minutes de retard pour en avoir oublié un plat des 4 commandés, désolé ça ne va pas
Fantastic food and the order was on time!