Red Face
7, Rue de Beaumont, L-1219 Luxembourg (Luxembourg)
(71)

Attention!
This restaurant is temporarily closed, you can make an order anyway for a following date or time.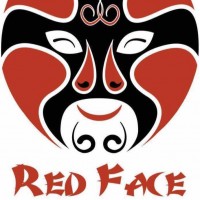 Red Face
+352 28 22 59 88
7, Rue de Beaumont, L-1219 Luxembourg (Luxembourg)
Chinese
Sushi
Boujour à tous, Ici vous trouverez tous les saveurs authentiques chinois que vous trouvez rarement à Luxembourg: relevé, épicé, sucré, salé, etc. Vous trouverez tous ceux que vous avez envie goûter ici: viande, poisson, crustacé, légumes,etc... mais tous à la façon typiquement chinoise. Notre spécialité sont les plats spicy de Provence Sichuan en Chine. Venez déguster tous!

Delivery times
| | |
| --- | --- |
| Monday: | 11:30-14:30 17:30-22:00 |
| Tuesday: | 11:30-14:30 17:30-22:00 |
| Wednesday: | 11:30-14:30 17:30-22:00 |
| Thursday: | 11:30-14:30 17:30-22:00 |
| Friday: | 11:30-14:30 17:30-22:30 |
| Saturday: | 11:45-14:30 17:30-22:30 |
| Sunday: | 11:45-14:30 17:30-22:30 |
Users' reviews
Mean of the reviews
(71)
Delivery under 30 minutes (never seen this with wedeli before), tasty food (ordered mainly Chinese), complimentary prawn crisps. Red Face is now in my list of favourites. I recommend them.
Best Chinese food in town, prawns with vegetables especially good!
absolutely incredible sushi!!!!!!!
Chinese dishes are alright, but not outstanding
I haven't received the food.
Food was delivered nearly an hour after the time stated by wedely and had been in transit for 40 minutes after leaving the restaurant so it was nearly cold. It would probably have been very nice meal if had been warm.
Long delivery time, the food is full of onions.
Very nice presentation and tasty.
Excellent ET bien dans les délais
Meilleures brochettes poulet et excellente sauce accompagnant le bœuf. A recommander.
the dish "Carrés de porc braisé caramélisé" is to die for , heavenly yummy
commande conforme, 30 minutes de retard sur l'heure de livraison annoncée (qui était déjà de 50 min/une heure).
20 minutes late but food was still warm. Nothing special, it was ok! I think they have the same provider for ready meals like the most Chinese restaurants.
The sauteed veggies were good, but the sichuan tofu dish was drowning in oil and lacked any flavour
instead of recieving scampi's like you orderd, they add shrimp's to their meals. You get ripped off. Not recommended.
Excellent et livraison ultrarapide
Pretty ok but I have to say I wasn't convinced by the food. I had the duck pekinois, i liked the meat a lot, but the sauce was to thick for my taste ( i know that one is supposed to be thick). I didnt like the rice and the assortiment a la vapeurs, they tasted like out of the freezer but not fresh.
The canard laqué and spring rolls are delicious.
The duck is brilliant and the sushi is fresh!