Bacchus
32, Rue du Marché-aux-Herbes, L-1728 Luxembourg (Luxembourg)
(118)

Attention!
This restaurant is temporarily closed, you can make an order anyway for a following date or time.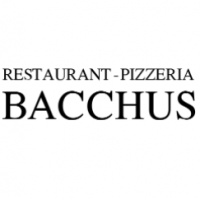 Bacchus
+352 47 13 97
32, Rue du Marché-aux-Herbes, L-1728 Luxembourg (Luxembourg)
Italian
Pasta
Pizza
Delivery times
| | |
| --- | --- |
| Monday: | Closed |
| Tuesday: | 11:00-14:00 18:00-21:00 |
| Wednesday: | 11:00-14:00 18:00-21:00 |
| Thursday: | 11:00-14:00 18:00-21:00 |
| Friday: | 11:00-14:00 18:00-21:00 |
| Saturday: | 12:00-14:00 18:00-21:00 |
| Sunday: | 12:00-14:00 18:00-21:00 |
Users' reviews
Mean of the reviews
(118)
Bonne pizza et livraison rapide
You can get better pizzas in kebab shops, for half the price. Quality Italian pizza in Luxembourg is like hunting a unicorn nowadays.
qualité/prix raisonnable, le manger n'est pas mal mais malheureusement pas de pain comme accompagnement ni de fromage malgré que j'en ai demandé en extra pour être sûre.
The tortellini were amazing
Pizza was very good, although a little bit burned (this is normal). Pasta nice. Tiramisu excellent (I wish it would have been more :)))))
Good pizza and very good pasta!
dernière commande dans ce restaurant. Scampis périmés.
Délicieux et arrivé rapidement et très chaud grace à la généreuse et délicieuse sauce. Merci.
Much to pricey for the quality of food! No bread nor parmegiano with the pasta, shameful for a restaurant with this history and "reputation" 2 stars because it was delivered on time.
Very good cannelloni and tiramisu
Quand je commande des pâtes carbonara, c'est parce que je ne souhaite pas avoir des pâtes à la bolognaise. 1ère et dernière commande.
The pizza was good, but the peppers were a little raw still and the olives were not pitted. I almost broke a tooth.
Malheureusement demander et payer supplément oeuf ef poivrons. Poivrons ok, oeuf non :/ pizza froide en arrivant :( Sinon le gout aurait été mieux ( et avec oeuf)
Délicieux et Merci pour le Parmesan Franco !
Super déçus ! Les lasagnes et les cannellonis baignaient dans la sauce, il n'y avait quasiment pas de pâtes. Et en plus de ça, les cannellonis ne sont fourrées qu'avec de la viande, pas d'épinard ou de ricotta comme dans la recette originale. Le tiramisu était minuscule pour 8euros, et avait plus le goût de chantilly que de vrai mascarpone. Vu tous les commentaires positifs sur ce restaurant, on s'est demandé si on ne s'était pas trompé de resto en commandant. Vraiment mais vraiment pas à la hauteur.
Very fast delivery Food ok
Service jovial et pile à temps, pizza excellente comme toujours.
Pizza war leider kalt als Sie ankam.