Pizza Hut - Strassen
In Pizza we crust !
277, Route d'Arlon, L-8011 Strassen (Luxembourg)
(130)

Attention!
This restaurant is temporarily closed, you can make an order anyway for a following date or time.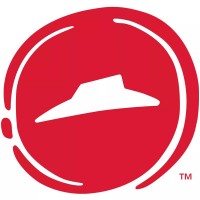 Pizza Hut - Strassen
+352 31 73 90
277, Route d'Arlon, L-8011 Strassen (Luxembourg)
Italian
Pizza
Breakfast
T'es un Hut Lover ? Un vrai ? Tu pourrais manger de la pizza matin, midi et soir ? Alors tu es au bon endroit !
Delivery times
| | |
| --- | --- |
| Monday: | 09:00-21:30 |
| Tuesday: | 09:00-21:30 |
| Wednesday: | 09:00-21:30 |
| Thursday: | 09:00-21:30 |
| Friday: | 09:00-21:45 |
| Saturday: | 12:00-21:45 |
| Sunday: | 12:00-21:30 |
Users' reviews
Mean of the reviews
(130)
great service, thank you!
great service, thank you!
Il manque le dessert😤 tiramisu 5€
Commande reçu complète et encore très chaud, service super rapide. Livreur top, ils m'ont appelé au départ et a l'arrivée chez moi. Les pizzas ont été livrés avec 15min d'avance sur l'estimation donnée par Pizza Hut. Super contente!!!
Livraison rapide, les pizzas sont arrivées encore chaudes
Alors là je crie à l'arnaque !!! Pas un seul saucisson per Pepperoni ni de la viande dans ma supreme !!!!! C'est abusé ! Pourquoi ils ont fait ça?! Pas un seul morceau de viande ! Il y avait tout le reste par contre . Je veux qu'on me rembourse le prix intégral et plus jamais je vais commander chez eux !
Great service, thank you!
Le goût de la pizza dégrade de temps en temps chez Pizza Hut. Je ne connais pas la raison mais de temps en temps le goût n'est pas du tout le même que d'habitude. Je veux dire dans le sens négatif. On dirait qu'il manque quelque chose.
Pas capable de livrer toute la commande !!! …
Erreur de livraison mais pizza hut a été réactif et généreux. Merci à toute l'équipe
One of the best pizzas in the city
Pizza very good as always. Delivery was also quite fast!
Il ont oublié la boisson biensure
Livraison rapide et pizza bonne
I ordered a grand margherita but I got a medium margherita
Fast delivery and pizzas were like they were just coming out of the oven !
Tomato sauce of the pizza was acid
Tout était bon dommage que justement mon fondant au chocolat manquait 🙄
Garniture jetée sur la pâte, aucun soin et pizza un peu sèche. Délai de livraison plus que satisfaisant.
Bravo ! À l'heure et tout chaud ! (sauf que les frites étaient molles, dommage)