Pizza Hut - Strassen
In Pizza we crust !
277, Route d'Arlon, L-8011 Strassen (Luxembourg)
(42)

Attention!
This restaurant is temporarily closed, you can make an order anyway for a following date or time.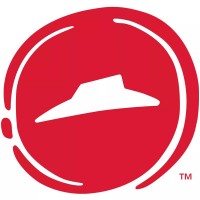 Pizza Hut - Strassen
+352 31 73 90
277, Route d'Arlon, L-8011 Strassen (Luxembourg)
Italian
Pizza
T'es un Hut Lover ? Un vrai ? Tu pourrais manger de la pizza matin, midi et soir ? Alors tu es au bon endroit !
Delivery times
| | |
| --- | --- |
| Monday: | 11:00-21:30 |
| Tuesday: | 11:00-21:30 |
| Wednesday: | 11:00-21:30 |
| Thursday: | 11:00-21:30 |
| Friday: | 11:00-21:45 |
| Saturday: | 12:00-21:45 |
| Sunday: | 12:00-21:30 |
Users' reviews
Mean of the reviews
(42)
Excellent et livraison en avance!
Speedy delivery was great
Food was OK. Delivery took longer than promised.
The Pizza was good as always, but I had to eat it cold because it came 17 minutes before the requested time
Wéi emmer waat een vun Pizza Hut erwaard. Bis elo emmer en feinen Livreur vun Wedely
The order was followed up punctually. The only drawback is that part of the order was not delivered (luckily not the main dishes). We called Pizza Hut Strassen and they kindly offered compensation for the next order. In the end all went well.
Le livreur souriant est arrivé avec ma pizza chaude dans le délai annoncé (1h10). J'ai commandé une pizza "italienne' selon mes gouts avec bœuf aux herbes, légumes grillés, pepperoni, copeaux de parmesan et oignons rouges. La quantité de légumes grillés est très légère et je cherche encore les oignons rouges. Ma pâte à pizza dite à l'italienne est décevante ; elle est épaisse et un peu grasse. La pizza est bien cuite. La facture est tout de même élevée par rapport à la quantité et qualité des produits ; 26.50€ dont 3.90€ de livraison Les copeaux de parmesan à 3.60€ (environ 40g) sont un véritable luxe ...
War warm und sehr gut :) .
Fast delivery, but it was quite cold. The guy was without the box.
Faster than expected and person delivering very polite. Perfect :)
The pizzas are very good, very fast delivery.
The pizza was great and warm, almost like if you order to eat it. That deserves 5 starts. However, a piece of paper from the box got stuck to the bottom of my pizza and it was pretty hard to get it off. Also I ordered bread sticks with ketchup, but got some see-through, liquid, spicy sauce instead. That was weird.
Good, but instead of a big margherita i received a medium and a small pizza plenty of stuff, quite different from a margherita. They should have mixed two orders
Liveaison a l heure, repas bien chaud
Pizzas ok But 2 out of 4 pizzas was wrong
Always great pizza and good service
Produit connu pas de surprise et livré en temps et en heure