O'Tacos - Kirchberg
Original French Tacos
Rue Alphonse Weicker, L-2721 (Luxembourg)
(25)

Attention!
This restaurant is temporarily closed, you can make an order anyway for a following date or time.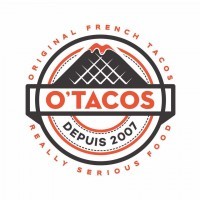 O'Tacos - Kirchberg
+352 691 623 090
Rue Alphonse Weicker, L-2721 (Luxembourg)
Cheeses
Halal
Tacos
Delivery times
| | |
| --- | --- |
| Monday: | 11:00-20:30 |
| Tuesday: | 11:00-20:30 |
| Wednesday: | 11:00-20:30 |
| Thursday: | 11:00-20:30 |
| Friday: | 11:00-21:00 |
| Saturday: | 12:00-21:00 |
| Sunday: | Closed |
Users' reviews
Mean of the reviews
(25)
The food was really good recommend it
la deuxième fois que j'ai commandé et la deuxième fois qu'il manquait quelque chose...on demande beaucoup de sauce puisque la dernière fois il y en avait pas vraiment beaucoup.....baaahhhh....voilà...cette fois-ci pas de sauce du tout....géniale....
Not great, not terrible. I find the selection quite limited.
livraison rapide et délicieux
As good as always! Gotta love Otacos for that!
not delivered despite what it says
2 fois que je commande et je demande beaucoup de sauce fromagère et j'en ai quasiment pas Je suis très déçu
J'ai pas reçu mon coca-cola
Parfait super sympa vite ❤️
Commande jamais reçu! Incroyable de la grosse merde! J'exige mon remboursement
Rapide, mais peut-être trop car ils ont oublié la sauce pour les frites... Dur de manger les frites sans sauces
Excellent food and quick delivery
5 étoiles. Ce sont les maîtres du service client, quand il y a un problème avec la commande (produit non disponible etc) ils vous appellent et même si vous ne pouvez pas décrocher ils font un geste commercial adéquat.
D Iessen ass lecker me wanns de moll eppes falsches geliwwert kris kanns de nt dohinner unrufen well sie eng falsch nummer ungin hun
Le tacos était très très bon, et une bonne taille aussi! Mais malheureusement je n'ai pas reçu mes frites ni la bonne cannette de Monster.