Sushi Lovers
35, Avenue de la Liberté, L-1931 Luxembourg (Luxembourg)
(174)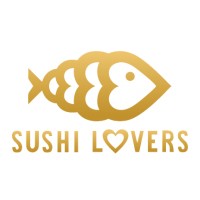 Sushi Lovers
+352 26 54 01 88
35, Avenue de la Liberté, L-1931 Luxembourg (Luxembourg)
Japanese
Sushi
Delivery times
| | |
| --- | --- |
| Monday: | 11:30-14:00 18:00-21:45 |
| Tuesday: | 11:30-14:00 18:00-21:45 |
| Wednesday: | 11:30-14:00 18:00-21:45 |
| Thursday: | 11:30-14:00 18:00-21:45 |
| Friday: | 11:30-14:00 18:00-21:45 |
| Saturday: | 12:00-14:00 18:00-21:45 |
| Sunday: | 12:00-14:00 18:00-21:30 |
Users' reviews
Mean of the reviews
(174)
Excellent, comme d'habitude.
Best delivery sushi in town
, tres bon mais Ils ont oublier les sauce soja :(
Tuna was not as good as usual, :(
Sushi was broken up this time. Ive ordered numerous times here and its always good and reasonably priced.
Moins bon que d'habitude!!
Great sushi ! Fast and kind delivery
Malheureusement pas aussi bon que d'habitude, le première fois en 2 ans que je ne donne pas de 5/5.
Seeing many good reviews before ordering, I am upset with the quality I received, unfortunately
Le meilleur en livraison de la ville
sushis didn't stick together so it was hard to eat them. The kimchi was not fermented so it was not kimchi. The food was tasting good and the fruit dessert was nice
Très bon et très ponctuelle !!!
The best delivery sushi in town
Meilleur delivery sushi de la ville
Je suis venu vous voir pour la première fois il y a 5 ans et je ne vous changerai pas ...Très bien comme toujours.
absolutely great, and they didn't save on the amount of fish per sushi! our next order will be made very soon!
Always perfect ! The best sushi
Excellent food and great service! Part of my order was missing, but they did everything possible to get the missing spring rolls asap to my house. Many thanks!