Tempura
Asiatique, Thailandaise et Sushi
21, Avenue Pasteur, L-2311 Luxembourg (Luxembourg)
(76)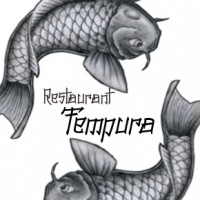 Tempura
+352 22 28 88
21, Avenue Pasteur, L-2311 Luxembourg (Luxembourg)
Asian
Thai
Sushi
Delivery times
| | |
| --- | --- |
| Monday: | 11:30-14:00 18:00-21:45 |
| Tuesday: | 11:30-14:00 18:00-21:45 |
| Wednesday: | 11:30-14:00 18:00-21:45 |
| Thursday: | 11:30-14:00 18:00-21:45 |
| Friday: | 11:30-14:00 18:00-21:45 |
| Saturday: | 18:00-21:45 |
| Sunday: | 12:00-14:00 18:00-21:30 |
Users' reviews
Mean of the reviews
(76)
please: i ask you kindly to put the salad dressing separate so the salad is not soaked and soggy before we want to eat it. Did not happen.
Riz trop humides trop salés Viande de bœuf pas assez cuite Habitué à mieux de la part de ce restaurant
3 x Chicken WITH cajou ordered NOT even one cajou found in food. Pictures present
Soup WanTan and chicken (sweet sour) very delicious.
C'était bon, juste un peu cher pour ce que c'était. Sinon je suis pas déçu, tout est arrivé bien chaud :)
Food was great!!! I recommend!
Rápido y repartido muy amable.
Food quality is good. I ordered chicken in curry sauce. but not one taste of curry. the chicken was in a light yellow sauce,but without any tatse of curry. quatlity and cooking is good,but without the taste of the sauce you ordered,it is only 3 stars
The chicken was raw (pink on the inside). The sauce was undercooked and « watery ». The rice didnt taste good. Absolutely horrible !
That wasn't a good crab salad. Was silly to order tempura, no good as delivery. Wouldn't recommend overall unfortunately
Poulet a l'ananas was quite watery, there was no texture nor taste. I couldn't eat the Mapo-style Tofu at all - as a vegetarian there was a meat flavour and the tofu itself was not good. Nobody ate anything
Delicious and hot, fast delivery. Will order from here again.
le manger ( poulet imperial et aux noix de cajou) etait beaucoup beaucoup trop gras
Top of our list. Our go to place for a take-away. Even better when we went to the restaurant in person for a night out. Friendly staff and a very nice atmosphere.
Franchement repas désastreux, je n'ai même pas pu manger 3 bouchées. Les nouilles sautées sont vraiment immangeables, en plus la moitié du poulet a été rajoutée à la dernière minute (pas la même cuisson que l'initial, ni la même taille) et les rouleaux de printemps brulés (qui aurai cru que ça allait arriver un jour !!) Sans parler du service : ni baguettes, ni serviette Je déconseille !
Vraiment bon, merci Tempura!
This is extremely bad food. We ordered pineapple chicken which came without any pineapples at all and tastes artificial flavor inside out. The calamari with black bean sauce is not fresh. The calamari tasted stale and as if it was left out for days. We didn't eat any of these dishes. I am extremely disappointed as the review seems quite good. Would never order from them again.
Tres bonne cuisine ,mais plus de 25 minutes de retard pour la livraison ,dommage.
Good spring rolls but the noodles were not impressive...
Average Chinese food. Not bad but nothing special. Generous portions.
Very Good . Fresh and well prepared asian food.
Entrées très bonnes mais malheureusement le poulet au noix de cajou, les nouilles sautées au boeuf et les nouilles sautées au poulet étaient très fades..
Always on time or even a bit earlier, great food and big portions!
The red curry didn't taste anything. The peking duck however was pretty good
The yakisoba were not good, the rest was fine