Dean & David - Kirchberg
Fresh to Eat
45, Avenue John F Kennedy, L-1855 Luxembourg (Luxembourg)
(23)

Attention!
This restaurant is temporarily closed, you can make an order anyway for a following date or time.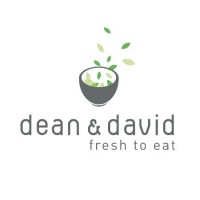 Dean & David - Kirchberg
+352 26 68 71 22
45, Avenue John F Kennedy, L-1855 Luxembourg (Luxembourg)
Healthy
Salads
Vegan
Vegetarian
Since 2007 the Munich-based company dean&david has been offering fast, healthy and entirely fresh cuisine. The company now has more than 70 outlets in Germany, Switzerland, Austria and Luxembourg. The dean&david philosophy includes, among other factors, the use of natural and vitamin-rich foods which are certified free from flavour enhancers. The ingredients are delivered fresh in the morning and then made into delicious dishes – simple, healthy food freshly prepared by hand!

Delivery times
| | |
| --- | --- |
| Monday: | 11:00-14:30 |
| Tuesday: | 11:00-14:30 |
| Wednesday: | 11:00-14:30 |
| Thursday: | 11:00-14:30 |
| Friday: | 11:00-14:30 |
| Saturday: | Closed |
| Sunday: | Closed |
Users' reviews
Mean of the reviews
(23)
I made an order paying for extra bread (+0.40E) and this was not in the bag, also I was not provided with cutlery or napkins. The lettuce in the bowl had brown edges and mango was very vinegary - not edible for me.
Good quality like always.... they forgot the chicken though!
Ordered a salmon avocado bowl and they brought it to me with rice in it so half of the salad of missing and since when is there rice in this bowl ? the whole salad was done wrong as quinoa was missing , the rice which was there was steamed rice and no brown rice. this is absolutely unacceptable
Order arrived wrong for the second of time and they dont even pick up their phone. miserable
Et huet alles super geklappt, d'Liwwerung war pünktlech an et huet gutt geschmaacht :)
Very good Cesar salad and Salmon bowl....but the soy-sesame sauce of the bowl was missing....so I had to add my own dressing :(
Very nice salads. Quality ingredients for a great price. Will repeat for sure.
Normally a nice place was deliveried one was not so 'fresh taste' anymore.
I have ordered today via WeDely 3 Avocado Prawn salads and 1 Paris Salad. At first, we received delivery of only 2 Avocado Prawn salads and the Paris salad. We called you, and you sent us somebody with the 3 Avocado Prawn salad, as well as 2 muffins for apology, thank you for that. BUT, in your 2 of the 3 Avocado Prawn salads, there was NO AVOCADO AT ALL. In one there were 2 tiny slices of avocado (not even 20 gramms). There were absolutely NO PEANUTS in any of the Prawn salads! To our surprise, there was some mango and some grenade fruit, which is not supposed to be in that salad, in accordance with your menu.
Very good salad, on of the best I ever ate. I choosed the chicken oriental.
Auf beiden bestellten Salaten gab es kein Hühnchen, obwohl beschrieben, deswegen enttäuschend
Délicieux ! Préparation & livraison rapide
Very good salad, I just wish that the bowl were fuller.
Excellent salad, just not enough in the bowl!!
Ordered chicken curry surprise, i was very surprised as there was no chicken in the dish.
Very fast delivery, excellent salad. Very kind mister that delivered the food.
I really love their fresh salads, but dean and david forgot to deliver my detox juice. Otherwise very good restaurant.
Lovely food prepared with fresh ingredients. The order was delivered on time. Good value for money.