Urban - Centre
2, Rue de la Boucherie, L-1247 (Luxembourg)
(40)

Attention!
This restaurant is temporarily closed, you can make an order anyway for a following date or time.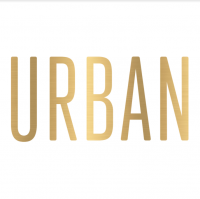 Urban - Centre
+352 26 47 85 78
2, Rue de la Boucherie, L-1247 (Luxembourg)
Burgers
Salads
Chicken wings
Delivery times
| | |
| --- | --- |
| Monday: | 11:30-21:45 |
| Tuesday: | 11:30-21:45 |
| Wednesday: | 11:30-21:45 |
| Thursday: | 11:30-21:45 |
| Friday: | 11:30-21:45 |
| Saturday: | 12:00-21:45 |
| Sunday: | 12:00-21:30 |
Users' reviews
Mean of the reviews
(40)
Now the best chicken burger in Lux. Thank you for the generous portion.
Thank you .. just i Didnt receive sweet potatoes .. as ordered and paid. Also coriander was added..
Best burger I have ever tasted! Totally recommendable .. best !!
Burger and fries are very tasty but unfortunately cold. Loaded fries (pulled pork) with sweet potatoes ordered but received with fries.
Really great burger - we had the Irish Smash burger. And the fries were warm when they arrived!
expensive and the food was undersalted. the cooking was great otherwise, but when I spend this much on food, i expect restaurant level seasoning
didn't tell us fries are part of the burgers and ended up with a ton of them lol overall pretty decent burgers :3
The food was good and everything got delivered on time.
Really delicious, had the hummus and the gyoza, just a bit expensive.
Quick delivery and tasty burgers
Order did not include Corona
The burger tastes Very nice... But I asked medium rare for the meat, and unfortunately it was super well done. Please remind the chef to undercook the meat when the order is for a delivery.
Food was good however a bit disappointed about my order. Had an add on egg in the order for one burger but this was omitted in the burger :(
Great food, arrived on time and still warm!
Coronas are missing, give me my Coronas please or refund me. 10€ lost!! 🤬
Cela fait déjà la deuxieme fois qu'il y a une erreur dans ma commande Urban. Je commande avec sweet potates et je paie le supplément de 2.50 euros et à la place il y a les frittes de base. Qui plus est sur cette commande j'avais précisé sans mayo.... et il n'y a quasi que cela et des frites (que je ne voulais pas....) et quasi pas de viandes... Ils sont injoignables au téléphone....
Il y avait des frites dans un des plats au lieu des sweet potatoes payées et commandées …
Ordered the chicken burger and was satisfied, better than most others being sold in Lux
Hamburgers très bons Merci
The order arrived on time and still warm, the tracking system is very helpful and the dish was well prepared, with a generous portion. A very good service!
Catastrophic. Fries uncooked, cold, forgot half the order, and missed ingredients in the half that came... Not what it used to be
Bonsoir, Je n ai ni reçu les 2 tonic water Indian ni le Cajun spiced wedge. Ce n est malheureusement pas la première fois qu une commande livrée est incomplète. Cette fois ci je ne l accepte pas et je demande le remboursement intégral de ma commande. J ai appelé le restaurant pour constater les oublis. Ils ont confirmé cela mais n ont pas pu me livrer les produits manquants. Merci de me tenir au courant rapidement Michael
Great burger and club sandwitch
Super Service, schnell Lieferung, mega lecker Burger. Wirklech top!!
I ordered loaded fries and paid extra 2.5 eur for getting sweet potato instead of normal one but you delivered normal potato... And portion of the meal was less than half of the ones that you are serving in restaurant. I paid 21 euros including delivering fee for a small cup of normal Fries with some avocado on top of it.
The order and delivery process was easy, reliable and practical. Receiving updates on the status of the order was very helpful. There was an ingredient missing from the dish though, but otherwise a satisfactory service.
Emmer gutt, eng Valeur sûre!
Super disappointing, ordered Sams roasted chicken and didn't come with skinny fries or a salad. The chicken came with a few small roasted baby potatoes which didn't taste great and a tub of gravy. Will not order again
For this price, not enough salad...
Ordered the Hot Bird Burger which came with fries and a sauce and the Zaatar Hummus and wasn't disappointed. Freshly cooked, generous portions. Recommended