Urban - Centre
2, Rue de la Boucherie, L-1247 (Luxembourg)
(52)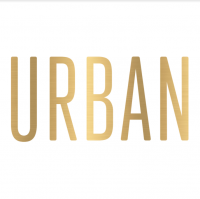 Urban - Centre
+352 26 47 85 78
2, Rue de la Boucherie, L-1247 (Luxembourg)
Burgers
Salads
Chicken wings
Delivery times
| | |
| --- | --- |
| Monday: | 11:30-21:45 |
| Tuesday: | 11:30-21:45 |
| Wednesday: | 11:30-21:45 |
| Thursday: | 11:30-21:45 |
| Friday: | 11:30-21:45 |
| Saturday: | 12:00-21:45 |
| Sunday: | 12:00-21:30 |
Users' reviews
Mean of the reviews
(52)
Very fast delivery. Food still very hot
Hello I received i wrong burger !
Overall fine but they forgot the Coca Cola 😬
Super bien ! Rapide et bon et pas très cher, pain un peu moins bon.
Very good. The fries were amazing but I ordered an smash burger it wasn't smashed it was normal. But the taste was okay.
Hummus not included in the order
The bag did not contain the entire order. Did not receive the entire order. The driver was excellent, friendly and respectful.
Sorry to say that but this time the burger was a mess. The brioche was not fresh, the whole burger did not look nice. I threw it away. The delivery was fast and nice.
I ordered the Irish Smash Burger and the loaded sweet potatoe fries with RICOTTA, OLIVES, ROCKET, SUN-DRIED TOMATOES & OREGANO and it was sooo delicious!!! The BEST smash Burger that I had in Luxembourg so far! The loaded Sweet potatoe fries with ricotta were a dream! Sooooo niiiice! I'm pretty sure, that all the dishes are even better, fresh served in the restaurant, so I will also try everything in the restaurant for sure! Overall a total dream!
The cheeseburger looks nothing like the ones I've eaten at the restaurant
Now the best chicken burger in Lux. Thank you for the generous portion.
Thank you .. just i Didnt receive sweet potatoes .. as ordered and paid. Also coriander was added..
Best burger I have ever tasted! Totally recommendable .. best !!
Burger and fries are very tasty but unfortunately cold. Loaded fries (pulled pork) with sweet potatoes ordered but received with fries.
Really great burger - we had the Irish Smash burger. And the fries were warm when they arrived!
expensive and the food was undersalted. the cooking was great otherwise, but when I spend this much on food, i expect restaurant level seasoning
didn't tell us fries are part of the burgers and ended up with a ton of them lol overall pretty decent burgers :3
The food was good and everything got delivered on time.
Really delicious, had the hummus and the gyoza, just a bit expensive.
Quick delivery and tasty burgers
Order did not include Corona
The burger tastes Very nice... But I asked medium rare for the meat, and unfortunately it was super well done. Please remind the chef to undercook the meat when the order is for a delivery.
Food was good however a bit disappointed about my order. Had an add on egg in the order for one burger but this was omitted in the burger :(
Great food, arrived on time and still warm!
Coronas are missing, give me my Coronas please or refund me. 10€ lost!! 🤬
Cela fait déjà la deuxieme fois qu'il y a une erreur dans ma commande Urban. Je commande avec sweet potates et je paie le supplément de 2.50 euros et à la place il y a les frittes de base. Qui plus est sur cette commande j'avais précisé sans mayo.... et il n'y a quasi que cela et des frites (que je ne voulais pas....) et quasi pas de viandes... Ils sont injoignables au téléphone....