Subway - Gare
11, Avenue de la Gare, L-1611 Luxembourg (Luxembourg)
(76)

Attention!
This restaurant is temporarily closed, you can make an order anyway for a following date or time.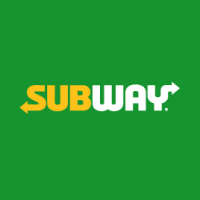 Subway - Gare
+352 24 87 33 04
11, Avenue de la Gare, L-1611 Luxembourg (Luxembourg)
Sandwiches
Delivery times
| | |
| --- | --- |
| Monday: | 12:00-21:00 |
| Tuesday: | 11:00-21:30 |
| Wednesday: | 11:00-21:30 |
| Thursday: | 11:00-21:30 |
| Friday: | 11:00-21:30 |
| Saturday: | 12:00-21:30 |
| Sunday: | 12:00-21:00 |
Users' reviews
Mean of the reviews
(76)
Ils ont oublié une boisson
Wrong drink on the order. If you don't have something on the menu is better to remove that item. It's the second time this happened
Un peu déçu de la commande, ce n'est pas ce que j'ai commandé
Wrong drink on the order, they brought a different drink
The water was never delivered.
Once again Subway forgot to put extra Guacamole that was ordered on my Sandwich, out of my 4 last orders from them it is the third time they forget it, definitely not Wedely's fault but i hope you can check that with them because it is recurrent for Subway to forget ingredients that were ordered.
L'eau plate était oubliée Le sandwitch etait froid
- manque un cookie - cheveux dans mon sandwich
Hab 48cookies bestellt was soll man da sagen
commande toute à fait correcte. arrivé vite et chaud. merci !
Manque plusieurs éléments de la commande: L'un des subs à été pris en menu, mais la boisson et les chips n'ont pas été livré. Le premier sub n'a pas le bon pain (pain complet au lieu d'italien), et n'a pas le supplément fromage et guacamole. L'autre sub n'avait pas le maïs demandé et n'avais pas non plus le supplément fromage.
Drink paid for but not delivered.
Toujours des ingrédients manquants, cette fois ci je prends le temps de rédiger un commentaire!! Vous faites quoi dans ce subway?? Ce que vous voulez sans tenir compte des demandes?? Surtout à 11€ le sandwich!!! Je ne commanderai plus chez vous et n'utiliserez plus wedely !!
👍 Top et livré 20 mins avant l'horaire prévu
Pain systématiquement trop cuit (parfois brûlé), dommage pour le reste qui tient la route.
Trés rapide et très bon ! Merci
Poulet Teriyaki Pain Italien Fromage américain Salade Carottes Parmesan râpé Crispy Onions Mayonnaise Lipton Ice Tea Pêche 50cl Cookie Pépites de chocolate Poulet Fajita Pain Italien Fromage américain Salade Tomates Olives Maïs Mayonnaise Lipton Ice Tea Pêche 30cl Cookie Pépites de chocolat Et j'ai reçu 2 sandwiches poulet fajitas pain Italien, fromage americain, salades tomatoes, olives, mais, mayonnaise. Cela se produit beaucoup avec wedely et je suis debut.
Hello, my order was all wrong - wrong bread but more importantly toasted with no comment read - second time with subway in the gare. I would like a refund.