Subway - Gare
11, Avenue de la Gare, L-1611 Luxembourg (Luxembourg)
(49)

Attention!
This restaurant is temporarily closed, you can make an order anyway for a following date or time.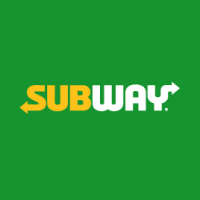 Subway - Gare
+352 24 87 33 04
11, Avenue de la Gare, L-1611 Luxembourg (Luxembourg)
Sandwiches
Delivery times
| | |
| --- | --- |
| Monday: | 11:00-21:30 |
| Tuesday: | 11:00-21:30 |
| Wednesday: | 11:00-21:30 |
| Thursday: | 11:00-21:30 |
| Friday: | 11:00-21:30 |
| Saturday: | 12:00-21:30 |
| Sunday: | 12:00-21:00 |
Users' reviews
Mean of the reviews
(49)
Drink paid for but not delivered.
Toujours des ingrédients manquants, cette fois ci je prends le temps de rédiger un commentaire!! Vous faites quoi dans ce subway?? Ce que vous voulez sans tenir compte des demandes?? Surtout à 11€ le sandwich!!! Je ne commanderai plus chez vous et n'utiliserez plus wedely !!
👍 Top et livré 20 mins avant l'horaire prévu
Pain systématiquement trop cuit (parfois brûlé), dommage pour le reste qui tient la route.
Trés rapide et très bon ! Merci
Poulet Teriyaki Pain Italien Fromage américain Salade Carottes Parmesan râpé Crispy Onions Mayonnaise Lipton Ice Tea Pêche 50cl Cookie Pépites de chocolate Poulet Fajita Pain Italien Fromage américain Salade Tomates Olives Maïs Mayonnaise Lipton Ice Tea Pêche 30cl Cookie Pépites de chocolat Et j'ai reçu 2 sandwiches poulet fajitas pain Italien, fromage americain, salades tomatoes, olives, mais, mayonnaise. Cela se produit beaucoup avec wedely et je suis debut.
Hello, my order was all wrong - wrong bread but more importantly toasted with no comment read - second time with subway in the gare. I would like a refund.
Commande incomplète, cookie manquant.
Horrible. Aucun sandwich sur les 3 n'a été correct. Pour le premier, j'avais payé un supplément guacamole que je n'ai pas eu. Pour les 2 autres de la sauce aigre douce à la place de la sauce Caesar, absolument immangeable. Commande faite vers 14:45 donc pas d'excuse d'un coup de rush de midi. Wedely m'a remboursé partiellement ma commande. Merci Wedely. Cependant j'espère que le manager va vite former aussi "CORRECTEMENT" que possible cet employé. 0 sur 3 de correct, ça fait quand même beaucoup.
J'ai pas eu les coockies que j'ai commande.
Bestellung kam zu früh an! Hatte für 11:40 bestellt, kam schon um 11:15 an. Da unsere Pausen erst ab 11:30 sind, wird unser Essen dadurch leider kalt.
Always happy with my order and delivery service. They follow special instructions for my order.
la livraison était vite et le livreur très simpa.
1iere commande et deja la boisson qui manque super quoi.........
super essen, super sympatischer Lieferfahrer, so wie es sein soll!!!
Taste and size of the meal as usual. Only letdown; I ordered a box with 8 nuggets and 8 rösti but I received a box with 16 nuggets. Therefore only 4 stars out of 5.
J'ai commandé Röstis x6 et j'ai reçu 6 chicken Nuggets !! alors que je suis végétarien ! et que le reste de ma commande est aussi sans viande !
Les sandwichs étaient bon, mais il se sont trompés dans le choix du pain pour les 2 sandwichs. De plus il manquait une boisson qui était inclus dans le menu.
No fries and no Sauce !!!
hi.. i'm sorry, but they forgot the drink and the desert ! Am I just unlucky ? Thanks