Pizza Hut - Strassen
In Pizza we crust !
277, Route d'Arlon, L-8011 Strassen (Luxembourg)
(138)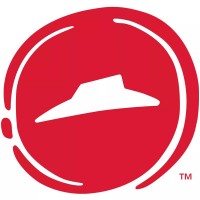 Pizza Hut - Strassen
+352 31 73 90
277, Route d'Arlon, L-8011 Strassen (Luxembourg)
Italian
Pizza
Breakfast
T'es un Hut Lover ? Un vrai ? Tu pourrais manger de la pizza matin, midi et soir ? Alors tu es au bon endroit !
Delivery times
| | |
| --- | --- |
| Monday: | 09:00-21:30 |
| Tuesday: | 09:00-21:30 |
| Wednesday: | 09:00-21:30 |
| Thursday: | 09:00-21:30 |
| Friday: | 09:00-21:45 |
| Saturday: | 12:00-21:45 |
| Sunday: | 12:00-21:30 |
Users' reviews
Mean of the reviews
(138)
Livraison rapide et pizzas au niveau de la franchise. Le plat de pâtes forestière est très très généreux. Je recommande.
Hi! Many thanks for the service! Delivery was very fast and the food amazing! The only remark I have for improvement: I ordered a bottle of Battin Gambrinus which in the menu shows 50cl, and I received a 33cl. If that's the actual size you have for sale, can you please check to adjust on your menu? Thank you
J'ai paye une boisson mais le livreur a oublié
Livraison rapide Merci d'avoir changé la boisson prévue :)
great service, thank you!
great service, thank you!
Il manque le dessert😤 tiramisu 5€
Commande reçu complète et encore très chaud, service super rapide. Livreur top, ils m'ont appelé au départ et a l'arrivée chez moi. Les pizzas ont été livrés avec 15min d'avance sur l'estimation donnée par Pizza Hut. Super contente!!!
Livraison rapide, les pizzas sont arrivées encore chaudes
Alors là je crie à l'arnaque !!! Pas un seul saucisson per Pepperoni ni de la viande dans ma supreme !!!!! C'est abusé ! Pourquoi ils ont fait ça?! Pas un seul morceau de viande ! Il y avait tout le reste par contre . Je veux qu'on me rembourse le prix intégral et plus jamais je vais commander chez eux !
Great service, thank you!
Le goût de la pizza dégrade de temps en temps chez Pizza Hut. Je ne connais pas la raison mais de temps en temps le goût n'est pas du tout le même que d'habitude. Je veux dire dans le sens négatif. On dirait qu'il manque quelque chose.
Pas capable de livrer toute la commande !!! …
Erreur de livraison mais pizza hut a été réactif et généreux. Merci à toute l'équipe
One of the best pizzas in the city
Pizza very good as always. Delivery was also quite fast!
Il ont oublié la boisson biensure
Livraison rapide et pizza bonne
I ordered a grand margherita but I got a medium margherita