Picanha Plaza
88, Rue de Bonnevoie, L-1260 Luxembourg (Luxembourg)
(37)

Attention!
This restaurant is temporarily closed, you can make an order anyway for a following date or time.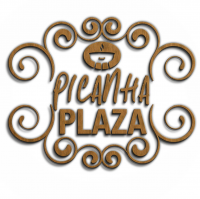 Picanha Plaza
+352 27 99 95 15
88, Rue de Bonnevoie, L-1260 Luxembourg (Luxembourg)
Brazilian
Venez déguster une cuisine délicieuse, beaucoup de viandes de bonne qualité.

Delivery times
| | |
| --- | --- |
| Monday: | 11:30-14:00 18:30-22:00 |
| Tuesday: | 11:30-14:00 18:30-22:00 |
| Wednesday: | 11:30-14:00 18:30-22:00 |
| Thursday: | 11:30-14:00 18:30-22:00 |
| Friday: | 11:30-14:00 18:30-22:00 |
| Saturday: | 11:30-14:00 18:30-22:00 |
| Sunday: | 11:30-14:00 18:30-22:00 |
Users' reviews
Mean of the reviews
(37)
Super good and tasty, for sure I ll repeat.
Great food, Tasty. Delivery hot. Perfect. Well done. Congrats guys.
Order was never delivered, even though I paid for it in advance and it was marked delivered in the system. I would not recommend ordering from this restaurant to anybody, you might not get your food delivered and you will have to go through the hustle to get your money back.
Commande reçue avec une heure de retard, produits froids
Order status said delivered but food wasn't here for another 25 mins after that ... food is cold, fries unedible, meet is terrible. Worst choice ever.
1h de retard sur ce qui été prévu frites à moitié cru ce n'est pas la première fois que nous commandons chez eux et c'est toujours pareil cette fois ci été la dernière !
C'est la deuxième fois que je commande et deux fois très déçu. Ils disent temps attente 50/60 min et après 120min pas de commande reçu. Le pire c'est que sur wedely il m'annonce être livré et ça 30min avant. J'habite à Hamm à 3 km. Par téléphone une femme très atypique me dis que le livreur ça faisait un moment qu'il était parti et que je savais bien que ça prenait entre 50/60min mais après lui dire que ça faisait 120min que j'attendais elle m'a passé son responsable auquel cet homme très sympa m'a résolu le problème. Un client perdu
Très bon et très bonnes portions comme toujours , SUPER
service rapide. Bien servi et très bon.
Toujours aussi bon, un régal
quality and quantity together !
Plats délicieux et copieux, rien à dire je ne peux que recommander.
If you take the rodizio, the quantity is for 3-4 people :)) very nice
On n'a pas aimé beaucoup la viande Le reste allez
Good food at an interesting price
Très très bon, rapport qualité prix super
Sometimes good, others not (with missing sides).
I was wondering how it is possible to offer such a formula at this price. Then I got it delivered and understood how ... unfortunately the freshness and quality of the meat is more than questionable. I will never order food from you guys, sorry.
Moins bon cette fois ci car très salé. Dommage
C'est bon, juste la présentation pourrait être améliore sour tout que de nos jour les boite pour les livraisons y'en a de tout genre pour pouvoir mieux ranger la nourriture
I've already ordered a few times during lunchtime for delivery - Gambas and Picanha Salad. The food was delivered within 30-45 minutes as stated on Wedely. The quality is really great and the gambas and picanha are just perfect and super tasty 😋 whenever I order food for delivery, Picanha Plaza is usually my first choice.
Très bon, je me suis semble comme un brasilien. Le manger c'était très délicieux est beaucoup. Je reviens sûrement comme commandeur. Olivier
Toujours aussi bon ! Une cuisine généreuse ;)
Vraiment très très bon et très bien servi !
Nous sommes déjà des clients fidèles , mais c'était la 1ère fois via Wedely. Comme toujours délicieux la piccanha mais c'est encore meilleur sur place.