Picanha Plaza
88, Rue de Bonnevoie, L-1260 Luxembourg (Luxembourg)
(95)

Attention!
This restaurant is temporarily closed, you can make an order anyway for a following date or time.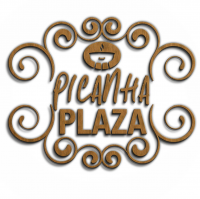 Picanha Plaza
+352 27 99 95 15
88, Rue de Bonnevoie, L-1260 Luxembourg (Luxembourg)
Brazilian
Venez déguster une cuisine délicieuse, beaucoup de viandes de bonne qualité.

Delivery times
| | |
| --- | --- |
| Monday: | Closed |
| Tuesday: | Closed |
| Wednesday: | 11:30-13:45 18:30-21:45 |
| Thursday: | 11:30-13:45 18:30-21:45 |
| Friday: | 11:30-13:45 18:30-21:45 |
| Saturday: | 12:00-13:45 18:30-21:45 |
| Sunday: | 12:00-13:45 |
Users' reviews
Mean of the reviews
(95)
Comida horrível, não recomendo
On a mange froide....et viande tres sec...pas de saveur...
C'est copieux, c'est varié et ça vaut le prix demandé. Je recommande
So this is not only a joke but more importantly lack of respect to your clients. Order placed at 20:05 supposed to be delivered 50-60 minutes after. 21:36 apparently was delivered but somehow at 22:05 the food was not with us. Such a waist of time! Why do you bother to take the orders when you can't deliver?
Order delivered 45 minutes after what stated on the website (1h45m after the order was accepted). They sign orders as delivered earlier, probably to accept more of them. The food was cold. After I complained their answer was: 'it's weekend, we are busy'.
Worst order ever, food didnt came up, i called the restaurant, they were rude on the reply. Told me after 80 minutes waiting, food would be at my place in 5 min. Never arrived. Time to claim
Order was never actually delivered but claimed it is. Out 30E
Encomenda feita as 19horas , entregue as 22 h ...
I usually ordered their food over another Website but it always arrived late, with Wedely it was on time but sadly already a little cold when it arrived. The food was good as nearly always. Resume: Fast delivery & tasty food.
Choose the smallest rodízio choice because I was alone. But two people's could eat it easily. Very good and Plentiful.
Great selection of food within the platter, plenty of flavour and it was hot on arrival. I'll order from again.
Leur spécialité est la picanha et mon marie a dit que son plat de picanha était excellent par contre leur scampis a l'ail était plustôt des scampis a la crème et il manqueais un peu d'ascesonnement mais sinon pas mauvais. Par contre on a eu nos plats après 1h20 d'attente au lieu de 60min et la sauce des scampis était totalement renverser dans le sachet dans lequel il venait et les plats n'étaient plus chaud mais limite tiède. Mais en globale c'est vraiement pas mauvais
Extremely late delivery. The meat was smelling funny, same applies for the side dish. Also, my order arrived cold, although I am located literally 3 minutes driving distance from the restaurant.
The order was marked as delivered at 9:04 by wedely. At 10:00 it was still not delivered.
Commande effectuée et jamais livrée, statut de la commande passé en « livré » pour tromper le système mais toujours rien au final. Organisation a revoir de A a Z...
The order is marked Delivered but I still waiting since 40mn
I ordered the garlic bread and It has not been delivered.
Vivande tres bonne, mais il manque toujour qq choise cette foie l ananas, un de choise que j aime plous, je reste, delus de ne avoire qq choise que comeme il e incluels dans le menu,
Good quantity for price but dish was not freshly prepared; meat was reheated and rubbery. Fries were ok but not crispy.
A encomenda não foi entregue como referido no estado da encomenda. Tentou-se contactar o restaurante por telefone sem sucesso.
The food was never delivered
Good evening, I ordered today with Picanha Plaza at 20.30 and the order was supposed to arrive within 70-80 minutes. It eventually arrived at 22.35, i.e. much later than the announced 80 minutes. On the platform it says that the order was delivered at 22.05, which is wrong. In fact the restaurant called me at 22.13 to tell me that it was only handed to the driver then. The food arrived almost cold at our home. I am a relatively frequent user of your service and I just wanted to tell you how disappointed I was with my experience today.
1. Commandé à 21h00 puis livré par le restaurant même à 23h30 2. Repas dégoûtant !
Always great, always outstanding brazilian meat. Is incredibly good!! Price is very economic and delivery always fast. BRAVI
Não sei se a qualidade da carne é sempre tão baixa ou se se tratou de um caso pontual, mas não gostei.
First couple of times everything was good. Now the last time i've ordered I asked to switch out the bacon wrapped chicken with something else, well to my surprise they took out the chicken but didnt replace it with sth else. Furthemore compared to the beginning the quantity is far less than what it used to be, overall quality went down whilst waiting time doubled...last time for me...luckily there are many new picanha options with far better quality-price ratio
Delivered on time. Meat tasty and tender. Good amount of food.
Preis-Leistung gut. Große Portion.
I'm not able to understand. Sometimes it's great, sometimes it's terrible. Sometimes the meat it's hot and well cooked, sometimes it's not eatable. Side dishes are really tasty. Fries are normally raw inside.
Prices are going up and quality is getting lower, ordered 5 times from this place. At the beginning was amazing, last 3 times not worth it anymore. Not ordering online again.
We tried now the formula with only picanha: It's amazing!
Ganz leckert Iessen an mega Portiounen.
Très bon rapport qualité prix
Food was hot, plentiful and flavorful. Great value for money. We even got 2 additional meals out of the leftovers. Delivery was quick, and on time. Even despite the restaurant adding 50 minutes on to the original time when the order was confirmed, it still arrived at the original time. Will definitely be ordering from them again!
Good quality, good value.
Amazing food and variety for the price!
Nous avons bien mangé. 1 portion équivaut pour 2 personnes. J'ai bien aimé l'ananas, la picanha était au top et le riz était aussi super bon. Trop contente de ma commande. Merci pour votre travail