Picanha Plaza
88, Rue de Bonnevoie, L-1260 Luxembourg (Luxembourg)
(63)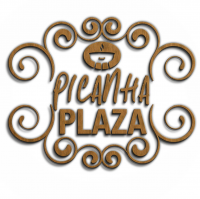 Picanha Plaza
+352 27 99 95 15
88, Rue de Bonnevoie, L-1260 Luxembourg (Luxembourg)
Brazilian
Venez déguster une cuisine délicieuse, beaucoup de viandes de bonne qualité.

Delivery times
| | |
| --- | --- |
| Monday: | Closed |
| Tuesday: | 11:30-14:00 18:30-22:00 |
| Wednesday: | 11:30-14:00 18:30-22:00 |
| Thursday: | 11:30-14:00 18:30-22:00 |
| Friday: | 11:30-14:00 18:30-22:00 |
| Saturday: | 11:30-14:00 18:30-22:00 |
| Sunday: | 11:30-14:00 18:30-22:00 |
Users' reviews
Mean of the reviews
(63)
First couple of times everything was good. Now the last time i've ordered I asked to switch out the bacon wrapped chicken with something else, well to my surprise they took out the chicken but didnt replace it with sth else. Furthemore compared to the beginning the quantity is far less than what it used to be, overall quality went down whilst waiting time doubled...last time for me...luckily there are many new picanha options with far better quality-price ratio
Delivered on time. Meat tasty and tender. Good amount of food.
Preis-Leistung gut. Große Portion.
I'm not able to understand. Sometimes it's great, sometimes it's terrible. Sometimes the meat it's hot and well cooked, sometimes it's not eatable. Side dishes are really tasty. Fries are normally raw inside.
Prices are going up and quality is getting lower, ordered 5 times from this place. At the beginning was amazing, last 3 times not worth it anymore. Not ordering online again.
We tried now the formula with only picanha: It's amazing!
Ganz leckert Iessen an mega Portiounen.
Food was hot, plentiful and flavorful. Great value for money. We even got 2 additional meals out of the leftovers. Delivery was quick, and on time. Even despite the restaurant adding 50 minutes on to the original time when the order was confirmed, it still arrived at the original time. Will definitely be ordering from them again!
Good quality, good value.
Amazing food and variety for the price!
Nous avons bien mangé. 1 portion équivaut pour 2 personnes. J'ai bien aimé l'ananas, la picanha était au top et le riz était aussi super bon. Trop contente de ma commande. Merci pour votre travail
Yummy, tasty pieces of meat. So delicious. Excellent price-quantity ratio.
A recommander sans hésitation. Livraison rapide avant même l'heure demandée Le menu Rodizio est servi généreusement et avec la variété des différentes viandes. => bon service, rapport qualité/prix satisfaisant On renouvellera certainement prochainement cette 1ère expérience!
Great food ! Fast delivery.
After almost 2 hours waiting for my delivery the order apparently was delivered, but not to me. Never received it. Don't recommend.
Since you just updated that my food was delivered at 22:08 and I didn't receive anything, my review is the minimum. Since I'm not eating because I didn't receive my food
La commande n'est jamais arrivé. Après 10 minutes d'attente au téléphone avec le restaurant j'ai raccroché . Après une nouvelle tentative personne n'a répondu.
Das melhores picanhas que ja comi na vida
Amazing food and abundant portions, delivered quickly and kindly. Ready to enjoy!
Super good and tasty, for sure I ll repeat.
Great food, Tasty. Delivery hot. Perfect. Well done. Congrats guys.
Order was never delivered, even though I paid for it in advance and it was marked delivered in the system. I would not recommend ordering from this restaurant to anybody, you might not get your food delivered and you will have to go through the hustle to get your money back.
Commande reçue avec une heure de retard, produits froids
Order status said delivered but food wasn't here for another 25 mins after that ... food is cold, fries unedible, meet is terrible. Worst choice ever.
1h de retard sur ce qui été prévu frites à moitié cru ce n'est pas la première fois que nous commandons chez eux et c'est toujours pareil cette fois ci été la dernière !
C'est la deuxième fois que je commande et deux fois très déçu. Ils disent temps attente 50/60 min et après 120min pas de commande reçu. Le pire c'est que sur wedely il m'annonce être livré et ça 30min avant. J'habite à Hamm à 3 km. Par téléphone une femme très atypique me dis que le livreur ça faisait un moment qu'il était parti et que je savais bien que ça prenait entre 50/60min mais après lui dire que ça faisait 120min que j'attendais elle m'a passé son responsable auquel cet homme très sympa m'a résolu le problème. Un client perdu
Très bon et très bonnes portions comme toujours , SUPER
service rapide. Bien servi et très bon.
Toujours aussi bon, un régal
quality and quantity together !
Plats délicieux et copieux, rien à dire je ne peux que recommander.
If you take the rodizio, the quantity is for 3-4 people :)) very nice
On n'a pas aimé beaucoup la viande Le reste allez
Good food at an interesting price